Contributors

Nick Skiver
John Rako


Welcome to the Grizzly Den. The Griz is a reclusive creature. He is
a loner that seldom walks among us. (And when he does it can get dangerous because: He's not afraid to fight for what he thinks is right!) Visit the Grizzly Den if you have the courage to face the Creature!


z

Out of the mouths of bears comes:
Safety is not negotiable!
It's better to be safe a thousand times than dead once.
I'd rather loose with winners than win with losers! [...more]
z


And from the Rivermaster:

The younger you are, the more somebody's idea seems innovative.

Everything is easy for the person who doesn't have to do it.

z



Canoing Rules to Live By from the Western Pa. Whitewater School, many years ago.

z




New evidence that the River Grizzly really does exist!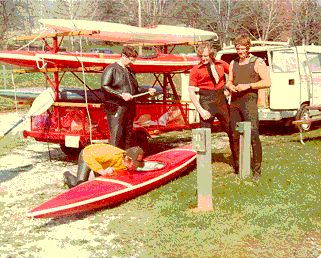 Where's Grizzly? Somewhere in this photo is the Griz in its youth.
z
Go Back to the Put In